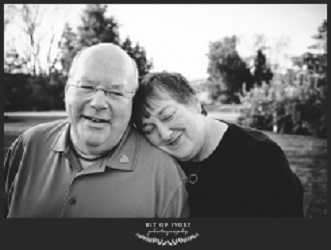 We were sitting around the dining room table in Pennsylvania when he told me that I should have my own photography business. I'm pretty sure it was 2003 because I was still in college and on course to become a teacher. So like any daughter scoffing at her dad, I straight out laughed at his prediction. Because duh, I was destined to be a teacher.
"Naw, I don't want to do the hobby I love for money. That's just not practical!"
But then when June 2009 rolled around with my new domain www.bitofivoryphotography.com registered to my name, I called Dad Forry and chuckled, "Sooo… remember that time you told me I should pursue photography as a business? You were right. This is where I'm meant to be."
Steadfast and always one of my biggest creative cheerleaders, my second dad saw my entrepreneurial potential way before it was a spark in my head. He would faithfully read my blogs (as I had a teaching blog as well as a few others until my photography business blog came to be) and ask what I've been creating lately anytime we had a phone chat. That power of belief in someone is a mighty one.
It was last month when I had to do something I never thought I'd do for a very long time. I had to look through backup files of photos for his unexpected and sudden memorial service. As if scrolling through a visual vortex, memories flooded back of every time he told me to break out my camera on our vacations or every time I coerced him, Mom Forry, and Kris to let me take photos of them in the backyard.
Photography is a lifeline and connects us to moments in time. While static portraits in front of a backdrop can be nice to have for keepsakes, it's the everyday ones that reflect the true spirit of someone. The unstaged smiles and inside jokes.
Dad Forry taught me the importance of living every moment and to never take God's creation for granted. He nurtured my love of travel and seeing new places by including me in family vacations. He loved nothing more than to sit at the dining room table to hear the boring parts of life because he found beauty in the mundane. He always had the special ability to make someone feel like they were the most important person in the world that very second even the most awkward teenage girl from Virginia who wore socks and sandals. He never let his disabilities define him or how he lived his life. He was even more stubborn than I am and schooled me on allowing others to be a blessing; it's okay to take sometimes. He was my second dad in every way; he believed in me. I love you so much, Dad Forry, and though there are no words for the canyon in my heart, I am trying to take comfort in knowing you are Home.
I am only who I am today because you saw a tiny little glowing ember years before I would start to throw kindling on what would become a blazing bonfire of wedding world obsession. Thank you forever and always. ♥